Best Alternatives to Canned Tuna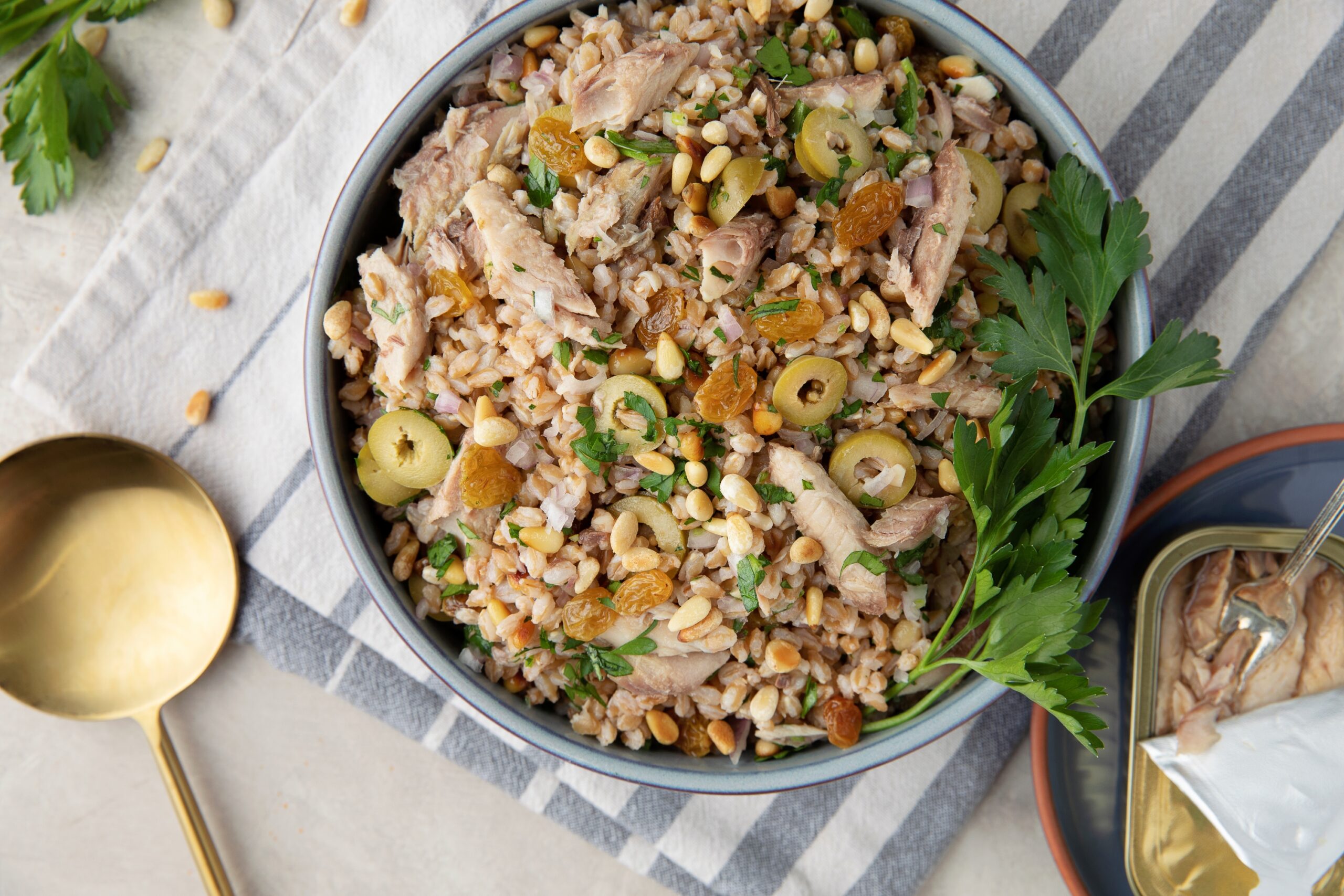 Tuna is a diverse ingredient and a staple in many homes, but it has a few health and ethical drawbacks. The good news is that there are plenty of healthy, versatile and tasty substitutes on the market. Invest in your health and look after the environment with some of our favorite alternatives to canned tuna.
Why Find Substitutes for Tuna?
Tinned tuna has some health benefits — it's rich in protein, vitamins and omega-3 fatty acids. Most people like the taste of it, and it's generally affordable.
That said, tinned tuna can be high in mercury, a toxic metal that can have adverse health effects. Tuna is often unsustainably sourced as well, causing damage to the species and the marine environment.
If you have health and sustainability concerns, you're not alone. Fortunately, a variety of delicious, affordable alternatives to tuna are available.
What Fish Is Most Similar to Tuna?
Some of the best tinned fish substitutes for tuna include sardines, mackerel, anchovies and kippers.
1. Sardines
Sardines should be at the top of your list of alternatives for tuna for protein. Sardines are higher in omega-3 fatty acids than tuna and are similar nutritionally without the high risk of mercury.
Sardines are loaded with essential vitamins and minerals, such as calcium, iron, potassium and vitamin B. They also pack more protein than larger protein sources without saturated fats. Their healthful goodness makes tinned sardines an ideal tuna replacement for bodybuilding.
Many people assume they don't like sardines but have never tried them. Sardines are delicious, nutritious and a great option to try if you're looking for leaner protein alternatives. Prep some beer-battered sardines or Pad Thai to treat yourself and taste the difference quality canned fish can make.
2. Mackerel
Mackerel is a guilt-free substitute for tuna. This mild-tasting, meaty fish is lower in mercury and sustainably sourced. Mackerel's texture and delicate flavor make it as versatile as tuna. The fish is flaky, moist and soft.
Mackerel is one of the purest sources of fish protein. It's high in calcium, potassium, iron and vitamin D. If you're wondering what to substitute for tuna in tuna salad, consider skinless and boneless mackerel.
Looking for more recipe inspiration? Try mackerel farro salad with pine nuts or yummy mackerel cakes.
3. Anchovies
Anchovies are known as umami flavor bombs. They pair exceptionally well with sweet, sour, bitter and salty tastes. This versatile fish is a popular pizza topping that's just as delicious in pasta or as a snack or spread.
Anchovy filets are low in mercury, high in heart-healthy omega-3s, rich in B vitamins and a great source of protein, iron and calcium. They also contain selenium, which can reduce your cancer risk and protect your thyroid if consumed regularly.
The exceptional versatility and bold flavor of anchovies make them superb substitutes for tinned tuna. For a wholesome meal, make an anchovy Caesar salad on focaccia. You can also try anchovy pinwheels as a fun party food.
4. Kippers
Kippers are relatively low in calories and cholesterol. They're also high in omega-3 fatty acids and a great source of protein, making them an excellent choice for your health. Kippers are often served with breakfast, pairing well with cream cheese, toast and a frittata.
Kippers are not a species of fish. They're traditionally made from Atlantic herring that's fileted head to tail, then salted and cold-smoked. The result? Salty, flavorful fish that you can use in various ways.
Kippers have low contaminants and mercury levels and are sustainably sourced, making them a great alternative to tuna. Serve them for breakfast in a kippers omelet, elevate your dinner with kipper pasta with fennel, or boost your body with a kipper salad featuring avocado, cucumbers and herbs.
The Benefits of Premium Quality Tinned Fish
High-quality canned fish is:
Convenient: Accessing delicious fish is as straightforward as opening a tin. Canned fish is easy to transport, and throwing together a nutritious meal takes minutes.
Nutrient-packed: Canned sardine, mackerel, anchovies and kippers are filled to the fin with goodness. These tuna alternatives are high in vitamins and minerals and good for your overall health.
Delicious: Tinned fish comes in various flavors, catering to your tastes and preferences. It's a myth that canned sardines and other fish don't taste delicious.
Environmentally kind: As a sustainably forward brand, Season supplies smaller and more widely available fish. Sourcing methods are fair to the fisherman and kind to the marine ecosystems.
Versatile: Tinned fish can be transformed and used in every meal of the day. It tastes equally good cold as hot, and you can enjoy it by itself or with various starches and vegetables. Bring it to work, take it along on a camping trip and keep some as a staple in your home.
Long-lasting: Shelf life depends on storage conditions and the base of the canned fish. Typical shelf life is five to seven years for fish in oil and water, while fish in sauce typically lasts three to five years — making quality tins a pantry staple.
Are All Tinned Fish Created Equal?
Not all tuna alternatives are sustainable or of superior quality and taste. Opting for smaller, non-predatory fish types is a step toward sustainability, but not all companies and suppliers make it their priority to protect marine ecosystems. To ensure the products you get are the best for you and the environment, check that the supplier commits to:
Sustainable fishing practices.
Attaining sustainability certifications, like the Friend of the Sea or MSC designations.
Using nets designed to eliminate bycatch and minimize ocean floor disturbance.
Where to Buy Tinned Fish Products
The good news is that quality tinned fish is as easy to source as tuna. Get the best alternatives delivered to your door in three easy steps.
Browse our products: Our product lineup offers plenty of varieties and options. The only hard part is choosing what you want to try this time.
Add to cart: Decide what you want and add the items to your cart.
Check out: Your healthy and high-quality tinned fish is ready to ship to you at a click of a button.
You can find Season products in supermarkets and on Amazon.
Boost Your Body and Get Your Healthy Alternative Today!
Season has provided nutritious, delicious tinned seafood for over 100 years. Our products are:
Certified Sustainable
Non-GMO Project Verified
Certified Gluten-free
Certified OU Kosher
Boost your body with sustainably-sourced, delicious superfoods — shop Season products today.